The green trend is surely proving not to be such a trend after all and rather a way of living from eating, fueling, wearing and cleaning. An area that is quickly gaining mainstream momentum is the beauty industry with green skincare and cosmetic companies finally getting their time to shine as everyone from beauty gurus to everyday people are turning to natural products as they think about not only what they put into their bodies, but onto as well.
One boutique helping Vancouver consumers get their hands on their favourite brands (and discover new ones, too) is Lynn Steven which just re-launched at their newly opened Powell Street address in Gastown. If the name sounds familiar that's cause it probably is; the boutique originally opened in 2009 on Carrall Street selling womenswear.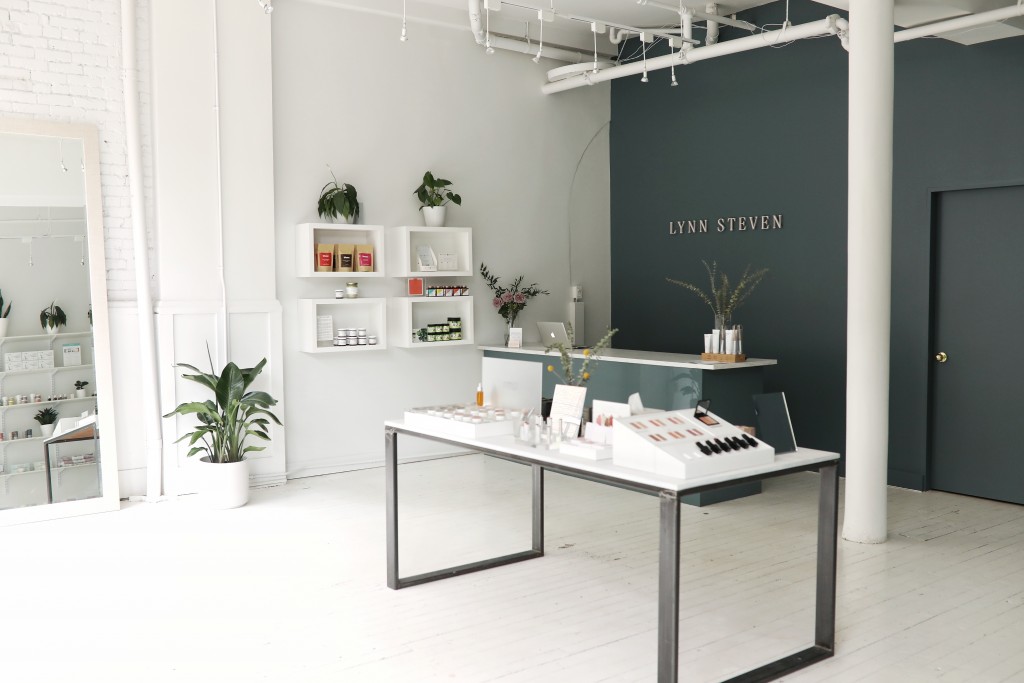 After owner Nicole Dennis Durnin went through an extremely stressful year, she sought out clean living as a way to recover.
"After one of the most stressful years of my life I knew I needed to make a change in how I handled my stress. I knew that holding on to it was not doing my body and mind good so I sought out meditation,"  says Nicole.
As it proved to noticeably help her, clean living became her passion. "I immediately noticed a difference in myself and so did my family. Everything else sort of spiraled from there. I have always taken care of my body, so I thought, but I had a new respect for it and was very mindful of what I was putting in and on my body and really wanted to pay it the respect it deserves."
She decided it was time to switch gears with her business and move in the same direction as her life was headed, bringing Vancouver it's first dedicated clean beauty and wellness boutique.
The new location boasts over 700 square feet of boutique delicately merchandised with all things green and natural makeup, skincare, body and wellness. The 51 Powell Street address will not only be the home to the boutique itself, but a space to host workshops, speakers and events dedicated to clean beauty and wellness. The storefront will include coveted green beauty brands like Coola, RMS and Kosås mixed in with carefully curated wellness lifestyle products and edibles (think supplements and teas, not the other kind). All these great products are also available online Canada-wide which makes it easy for those on the east coast to shop their great product range.
For those local to the Gastown boutique, you can expect Lynn Steven speaker series, workshops, and classes for yoga and meditation to start up soon, so stay up to date with their social media for schedules. You can also take advantage of their recycling program, the first in Vancouver, where beauty enthusiasts can bring back any used cosmetics container from lipsticks and palettes to nail polish bottles. Nicole and her team also hold giving back close to their hearts, and they'll be partnering with nonprofits Baby Go Round and Vancouver Women's Health Collective to give back in a variety of ways!
Follow Lynn Steven on Instagram.
Images courtesy of Lynn Steven
By M.J. Elle, Toronto, ON (@TheMJElle)